We deliver AV environments and solutions for the following businesses:
Design, supply, installation, and support of audio and audiovisual systems.


Audiovisual Systems Design & Installation
Crossover is an audiovisual systems design and installation firm that will meticulously deliver tailored technical solutions for all of your workplace's AV requirements. 
We design, supply and install a wide range of commercial audiovisual systems and audio solutions, including videoconferencing, PA and multi-zone sound systems, collaboration tools, and AV system installations for presentation, video recording and live streaming.
Our AV engineers deliver bespoke installation services for boardrooms, meeting rooms, conference centres, hotels, shops, showrooms and all leisure and entertainment businesses throughout London and the whole of the UK. 
We're very pleased with both the standard of the individual components used and the results they provide.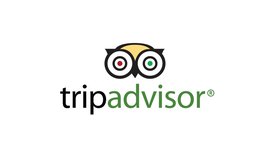 I am so happy we chose Crossover! This is a world apart from what we got from our other AV contractors.
We were very happy with the service from Crossover, the project was completed on time and on budget, but above all, the results delivered exceeded our expectations.
Overall have been very impressed with the results delivered... Crossover were great to work with and really cared about the solution they delivered.
Experts for any size of AV project
For over 10 years Crossover's audiovisual experts have aided a range of small, medium, and large businesses throughout the UK including the BBC, TripAdvisor, Lush, The Lanesborough, the NHS, Digme Fitness, and many more. We have worked on massive auditoria and retail shopping complexes, robust and exciting boutique fitness environments that can be rolled out to multiple sites, as well as creating intimate restaurant and bar/ tavern setups, and reliable integrated AV systems for all sizes of offices and boardrooms - from single meeting rooms to entire multi-floor corporate headquarters.
Whatever size or type of business, we are dedicated to providing you with your ideal, high quality audiovisual environment, fit for today and ready for where you aim to be in the future.
Expert audiovisual solutions, tailored for you. Talk to us today.