Crossover are delighted to announce that 'Super' Mario Co has been named Rising Star of the Year at the AV Awards 2019!
The AV Awards 2019
The annual global AV Awards take place at Battersea Evolution, London, in October 2019 with over 1,400 key industry representatives in attendance. Moving into their 21st year, the AV Awards were established to recognise and reward excellence and notable achievements across the AV sector. A rigorous judging process with nominations independently judged by a selection of key end-users of AV technology, and the strong connections with leading industry publication AV Magazine, means that the AV Awards are perhaps the most respected award scheme in the industry.
Mario Co - a relatively new addition to the Crossover team - has been shortlisted for an award in the Rising Star of the Year category, which recognises young or emerging professionals who have made a standout contribution to the performance of their company. 
UPDATE: We're over the moon to announce that Mario did indeed scoop the Rising Star of the Year Award at the 2019 event! Check out our social feeds for images from the night.
Just wanted to say a massive thank you to Mario. My director was very impressed with the service he provided on site and how he was respectful to the people around. She is very happy with Crossover as a whole, please pass on my thanks as well.
Vijay Reddi, IT Service Desk Manager, ABRSM
Mario's Story
'Super' Mario Co joined Crossover in May 2018 in the role of Logistics Operative / Van Driver with no previous experience in the AV industry, and has progressed incredibly rapidly, accumulating a range of technical and installation skills in AV and making significant contributions to many areas of the business. His long-term goal is to become a project manager and at the rate he is going we expect he'll be able to manage small to medium sized projects within the year, if not before. He is thoroughly deserving of the 'AV Rising Star of the Year' award, having already improved project efficiency, project delivery and made contributions to business process improvement.
What's even more impressive is that English is not Mario's first language, as he originally hails from Lisbon, Portugal.
Before joining the Crossover team Mario had been working in the removals industry. Sadly his former company no longer had enough work to keep him on full time. He was given an absolutely glowing reference by his former company, in terms of positive attitude, quality of work, ability to think rationally and take on tasks independently. Mario's previous employer told Crossover: 'one of the worst things about the downturn in our business is losing Mario'. We saw evidence of how good Mario must have been in the removals industry immediately, as he was completely adept at loading a van full of AV equipment, ladders, tools and fixings, making light work of heavy lifting. After many of the Crossover team had struggled over the years to get our 12-tread ladder through the storage facility and stowed away at the rear of the storage racks, we were taken aback by how easily Mario made it look. 

Making a difference throughout the business
Mario made an instant impact on the logistics side of Crossover's business, with his organizational skills and ability to quickly negotiate the busy streets of London making a big difference for the engineers on site. It's not only his day-to-day hard work and immaculate organisation that has massively helped the efficiency of Crossover's installation work, but also that he has come up with and implemented ideas to improve our storage facility. The warehouse and rack build rooms have been overhauled by Mario to be much neater and user-friendly, with clearer systems for stock control. Mario also revamped the stocklists for Crossover's office and rack build facility, modernizing the databases by moving them into the Cloud. Thanks to his work in keeping our stocklist up-to-date and neatly categorized and searchable, Crossover have been able to make more effective use of stocked items. 
AV installation skills
Nobody could have predicted that Mario would have progressed himself so quickly in picking up AV installation and technical skills. Mario has developed proficiency in rack build, cable termination, 1st fix and 2nd fix installation and technical support. As an early practical assignment Mario designed, specified and installed a test rack facility with videoconferencing system and patch panel which is now regularly used by Crossover engineers during pre-commissioning and rack testing. 
Groupon - Event Space and Zoom Rooms
Just a few months into his time in AV one of Crossover's project managers identified Mario as a star installer on the team of 5 working on the AV installation for Groupon's new London premises, including over 20 Zoom rooms for videoconferencing and an 'all hands' event space. This installation team included very seasoned AV engineers. Mario shone for his work ethic, accuracy and good attitude - all whilst Mario's primary role on the project was van driving and logistics, which were all faultless. Crossover have been awarded several follow-up projects for Groupon as a result.

Attitude and Aptitude
Recently Mario was at ABRSM's offices in Moorgate, where he single-handedly upgraded 14 room booking systems at their offices. We received excellent feedback from their IT manager and director (see the citation at the top of the page!).
In-between project work Mario has provided tech support, and can independently troubleshoot complicated unfamiliar AV systems, such as the iPad-controlled AV system in the spin room at Nuffield Health, Bloomsbury. For someone with no background in AV, or even experience in a related field like audio engineering, this is really amazing progress.
One recent Friday afternoon Mario was given the option of staying in Crossover's office at Old Street to catch up on admin, or to travel across London to Victoria to support a senior colleague troubleshoot various audio, video and control issues at 110 Rochester Row conference centre. It was left completely optional as it would take Mario out of his way. Of course, being Mario he took the opportunity to learn with both hands and was a massive help in fixing multiple problems involving a very complex integrated AV and control system.
Career Progression
Mario is diligent in his self-study, showing a real appetite for accumulating new knowledge and technical information to help him move forward. He is working through the CTS training manual with the goal to undertake the widely recognised AV industry qualification in the coming year. He is also working on training courses produced by respected manufacturer Extron to become an Extron AV Associate.

As well as demonstrating a very responsible attitude to health and safety at work Mario has passed various professional health and safety qualifications: ESCS, Emergency 1st Aid at Work, PASMA. Mario has started using AutoCAD and learning elements of project engineering, such as creating schematics, cable schedules and rack elevations, as he builds towards becoming an AV project manager.
Outside work Mario enjoys spending time with his partner and young son, and practising Brazilian Ju-Jitsu.
All of this and Mario changed a tire on the van this morning, without blinking an eye, without a grumble and without needing to be asked – even turning down the offer of using a ZipVan instead. No job too small for this rising star of AV.
We can't vouch for his plumbing, mushroom-eating or princess-rescuing, but we're pretty sure 'Super' Mario would be fantastic at those too!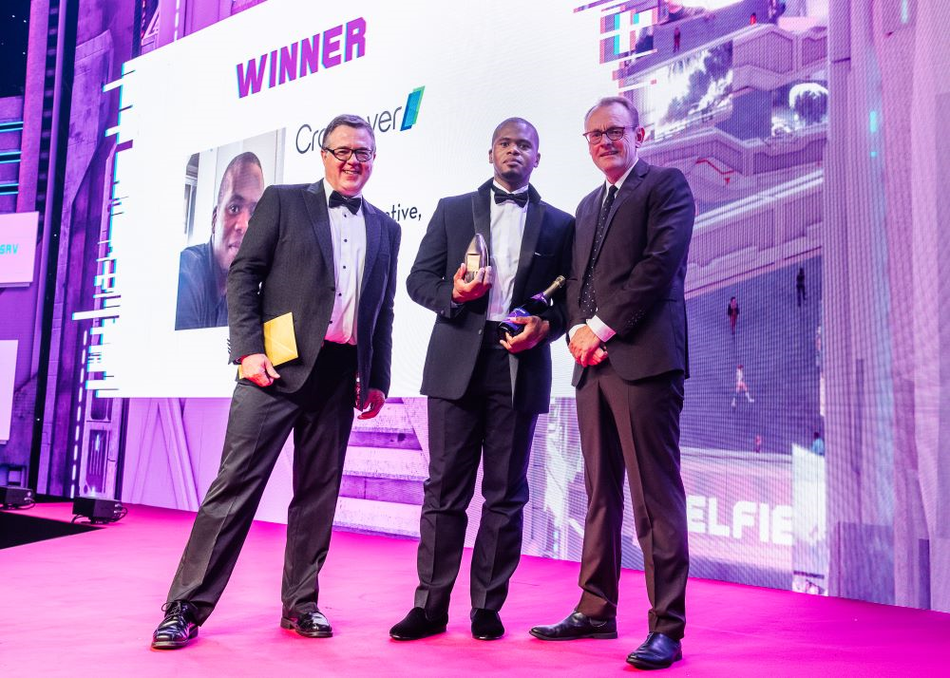 Mario was very good. All fixed. Thank you!
Mario's key AV projects so far: