Testimonials
We demonstrate meticulous attention to detail at every stage of each of a project. Because of this over 85% of our clients have given us repeat business, or introduced Crossover to other customers.
Crossover have been fantastic at both installing systems at our newest studio and continual AV support services across all our other sites. They are extremely responsive within a timely manner and very knowledgeable. A pleasure to work with.
Great service, that exceeded our expectations. Good communication and available to speak with when necessary. Accommodated our changing needs and dealt with our particular building manager very well. As far as the systems are concerned, we're very pleased with both the standard of the individual components used and the results they provide. And the project was completed on time and on budget.
I'm so happy we chose Crossover! This is a world apart from what we got from our other AV contracts, the amount of thought and attention to detail behind each element of the design and audio visual installation is very apparent.
We were very happy with the customer service side from Crossover, and in fact it exceeded expectations. I found them to be accommodating in speed, willingness, flexibility and they had huge technical knowledge. Yes, the project was completed on time and on budget, but above all, the results delivered exceeded our expectations. I would have no concerns using them in the future and recommending them to other organizations.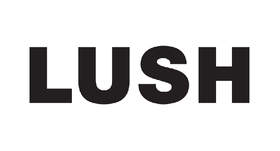 I just wanted to send you a note to say thank you for all of the effort that Crossover have put into the audiovisual fit out of Bouverie Street. In an incredibly small amount of time, with a large amount of requests for change, you and your team have done a fantastic job. Please pass on my thanks to everyone who has worked on the project over the last couple of months.
Very pleased with the performance of the installed equipment. Very clean install. The team were attentive to our needs and implemented changes that improved the overall system. The cabling has been done to a very high specification, including the speaker installations and rack. Overall it was a pleasure to work with all the engineers, I felt Jordan's expertise and management was brilliant.
Throughout the whole process, Crossover have made it exceptionally easy for both technical and non-technical people...I've never felt overwhelmed, everything was explained clearly, nothing was too much trouble, my phone calls were fielded well, everything's done in a great time... One area Crossover really excel is their project management skills...we couldn't have done it without them.... can't fault the service AT ALL. I'd definitely recommend them.
Crossover's service was of very high quality, and they were able to communicate with us in a very straight-forward way without jargon. They were able to work in a challenging environment in a collaborative and constructive manner. They delivered on time and on budget. I would definitely recommend Crossover.
Your proposal was excellent. We want to take your document as a benchmark for future proposal/tender submissions - the level of detail is excellent.
Thank you very much. Good staff, good communications, the sound system installation was delivered on time and on budget, and the sound quality is excellent!
The sound quality is SO great!
Overall I thought Crossover provided a fantastic service. The deadline given was quite short and you delivered in the timeframe you said you would. We had our handover today, and the CEO was amazed at how good the audio sounds compared to our old systems!! The product itself is great!
The guys have done an amazing job and it worked brilliantly. Right on deadline the client came downstairs and there were his offices in Moscow and Amsterdam – clear as a bell. Thanks so much for an amazing turnaround – we will definitely be in touch again when we need to install more videoconferencing systems – we've just leased another large office for our growing workforce, so we'll no doubt be in touch soon!
An assessment of the level of service that the supplier would provide Tindall Riley & the relationship that could be created with them formed an essential part of the selection criteria of the AV supplier. Having won the supply contract, I am pleased to say that Crossover performed in line with my high expectations in this area. ... Crossover quickly understood that Tindall Riley wanted an AV system that provided excellent value for money and would be delivered to a timetable dictated by ensuring the overall building refurbishment completion did not slip. I am happy to say they met both criteria.
You have done a really great job for us with these meeting rooms. Thank you.
The project results delivered were excellent...The project was completed on time - under duress and amongst constant change, so well done. The service Crossover provided has consistently been very good...great post-installation support.
Just wanted to thank you and your team for all the work relating to the AV at this event. Everyone really enjoyed themselves, and a special thank you to your Event Engineer, who managed everything really well with all the last minute presentations from the speakers!
Thanks to all at Crossover for your help - excellent service and very professional.
Thank you again for getting the proposal to us so quickly, being so accommodating, and starting the install so quickly: finishing before the deadline was a real bonus... we're really happy with the install and how much flexibility we now have in the systems... sounds and looks great... everyone from your team was extremely helpful.
All very positive from my side. We are very happy with the service provided for install and set up and the result has exceeded expectations.
The experience was great, really straightforward and transparent. The results exceeded our expectations, as did the overall service level and the attention to detail displayed by the Crossover team.
We received an excellent service from Crossover...the quality of the installation was superb and the kit/solution itself is fit for purpose and easy to use.
Thank you for such a clean and painless installation (from our side, at least). You exceeded my expectations and, personally, I'm very happy with the whole install. It is intuitive and performs superbly… Again, brilliant – thank you.
All of the Crossover installation engineers were excellent. Excellent knowledge / know-how and very customer focused. I know that Crossover can be relied upon to provide their clients an excellent service.
Overall have been very impressed with the results delivered. Crossover were great to work with and really cared about the solution they delivered. I believe we wouldn't have had the quality solution we have now if it hadn't been for their high levels of attention around care demonstrated. The overall service was great! And we've ended up with a system that is easy to use.
I just wanted to say thank you to your team for all the expertise and hard work which went into the re-branding and launch of Digme Ealing, it was much appreciated, especially in such a tight timeframe.
We selected Crossover for the audio and video work in London of our first Rumble Gym outside of France and we've never regretted our choice. Their teams' dedication, organisation and communication has been exemplary. More importantly, the quality of their work and ability to find solutions whenever facing a new technical challenge has been simply impressive. They are known to be the reference when it comes to high-end or complex AV projects, especially for the fitness industry, and proved it once more. We will undoubtedly work with them again as we open new locations in the UK.
We started using Crossover less than a year ago and they have already made a massive difference to us. The team are great to work with and nothing is too much trouble. There is always a calm, friendly voice when we ring for support. They know the product very well and are extremely focused with every issue we present to them. Crossover always touch base with information when a unit is sent off for repair which is very important for me. Overall, I am delighted with the service they provide.
Crossover have been a great asset to our AV infrastructure. We've held a regular maintenance contract with them pre-COVID (which will be re-instated when we return no questions) and also had them undertake multiple fit-out/upgrade works in our space. They deliver work to an extremely high standard of quality, detail and care. Even bringing their own cleaning equipment to each job which shows their eye for detail. Finally, they have a team of genuinely good people - thanks Toby/Bernard/Mario!