The Client 
The Fore is a boutique fitness operator with a unique approach to exercise class training. Their circuit classes are heavily focused on technique, using just three carefully chosen pieces of gym equipment and utilising three planes of movement, with two instructors per class to ensure everyone gets dedicated guidance to optimise their workout. 
During The Fore class your body is encouraged to improve strength and balance using rotation training using a RIP trainer, a bungee-resistance type apparatus where motions like axe-chopping and sword-swinging are utilised to strengthen the body's core. You can also expect to perform a variety of exercises and motions on the challenging skillmills and TRX tool, increasing your flexibility and stamina.
The Site
The Fore approached Crossover when moving into a new HQ in London's revamped Kings Cross / Granary Square district, looking to do much more than create a gym space for the numerous busy professionals living and working in the area. Part of the concept of the new site is a co-working space that serves as a community hangout and café area for nutritious food and smoothies. Crossover installed a background sound system throughout the co-working space and changing room areas. 
For the main gym area, and breakout training room, Crossover delivered a high-quality sound system using Martin Audio CDD range loudspeakers. Compact subwoofers were mounted from the ceiling using vibration-reducing mounts to limit the amount of sound impacting other areas of the building. Music for the classes is typically played from a wall-mounted iPad (in a security case) running a Spotify playlist. 
Custom built control 
A key element of the EQ approach is the delivery of clear instructions by the trainers to help class-members achieve their best technique. Crossover pioneered a wireless volume control handset in order for trainers - at the touch of a button – to drop the sound system level so that their instructions can be heard loud and clear. When the trainer has finished speaking they simply hit the button again and the music comes straight back in at high-energy sound levels. The handset is robust enough for a gym environment, with shock and water resistance, which is important for longevity in an environment where sweat and exertion are encouraged.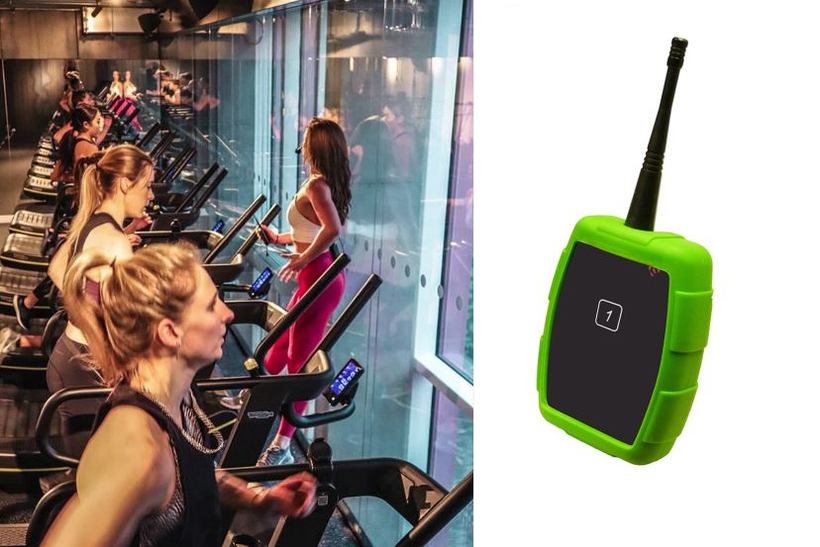 With the new site gaining great reviews and social media traction in the competitive boutique fitness space, and led by a dynamic team, we're sure it won't be long before The Fore are bringing their fresh format to other venues around London and the UK.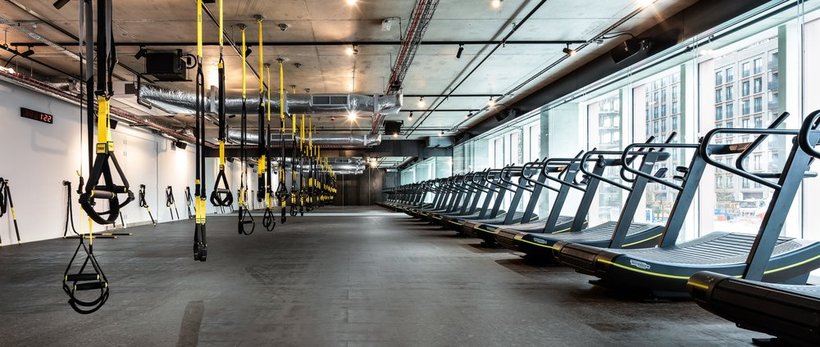 Sector:
Boutique Fitness / Wellness / Co-working
Location:
Kings Cross, London