Crossover - London's premier AV company
Crossover are a leading audio and audiovisual company based in the heart of the city. We design, supply, install and maintain high-quality AV systems across London and the rest of the UK, and provide a full range of audiovisual systems design services. 
Our dynamic team of specialist AV system designers and technicians work with many clients in the City of London and Greater London on a daily basis. Boasting a headquarters in Old Street / Shoreditch, we are perfectly placed to attend to the AV requirements of businesses, venues and retailers in London who are committed to audiovisual excellence. 
Contact us today with any enquiries about London-based AV design, supply, installation or service and maintenance.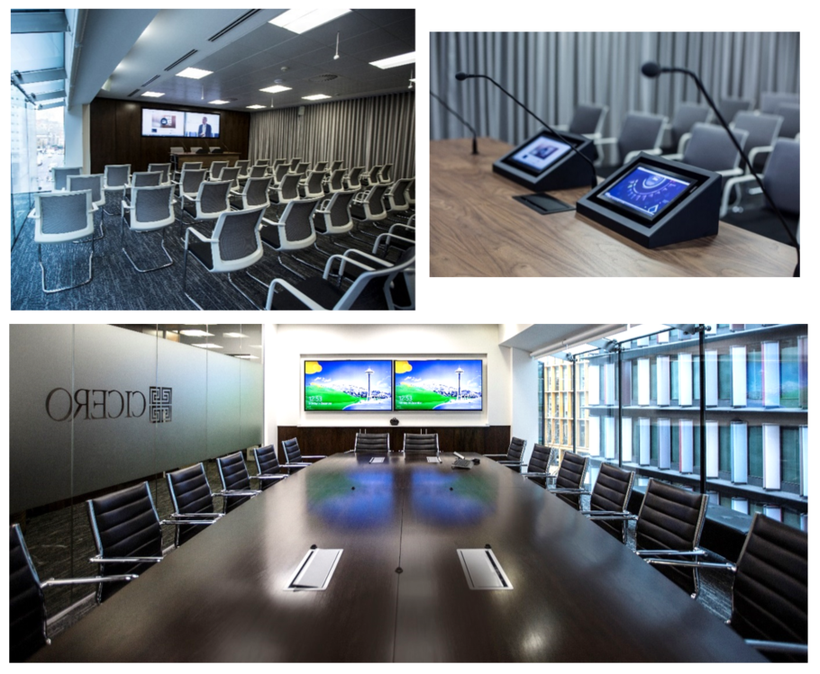 The events space that Crossover has designed and delivered for us has really helped transform the way we present ourselves as a modern digital agency
A Hickley - Head of Marketing and Content, Cicero Group, London
Having established ourselves as one of London's finest AV companies over the last decade, we understand the pressures of providing professionals in London with reliable, user-friendly and robust AV solutions, so that our city's presentations, meetings, fitness classes and events not only run smoothly, but also look and sound appropriately fantastic.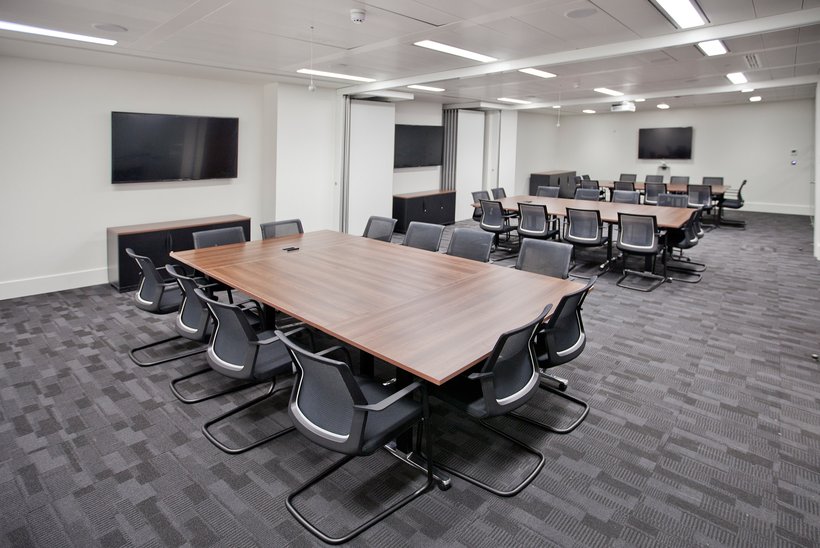 Audiovisual services in London
Crossover offers a full range of specialist audio and audiovisual services to the whole of London and the UK. These include the following:
London AV Specialists
With our office based in Central London and our audiovisual project work taking our AV technicians around London on a daily basis, our AV support response times are the best in the business. We understand the cost implications of failing AV equipment in a fast-moving city like London. If you need help we'll find the quickest way to get your problem solved. 
Why Work With Us?
We've honed a tried-and-tested process over the years, which we like to call our 'six steps to success'.
We ensure that every client who requires the services of our AV company in London receives exceptional advice, backed by a service that's second to none. 
1) We'll get to know your organisation and the project – inside out
We can only suggest the best AV solution once we have a full understanding of what you need. Once we've established your goals for the project, we'll take a look at any of your existing audiovisual systems to see what's working for you and what isn't.
2) We'll provide a full proposal
Our team are known for their attention to detail. For London AV clients our systems designers create a detailed proposal that's free from unnecessary jargon and easy for all stakeholders to understand. We'll put together a range of options that will cater for varying spends.
3) We'll finalise the specification and scope of works
We'll collect feedback on the proposal, then collaborate with you to finalise the finer details of your AV project. We'll create a document that sets out the exact scope of our responsibilities and outlines the capabilities of your new installation.
4) We'll establish a delivery plan
From there, we'll put together a timeline for the works. Detailed planning at this stage will certainly help to keep the AV installation on track. We're highly adept at minimising downtime and accommodating for all eventualities.
5) We'll install, commission and test the AV systems
We'll work quickly and diligently to complete your London AV project according to the brief. We regularly work with third parties, such as fit-out companies, architects and contractors, to ensure the installation goes to plan even on the busiest of building sites.
6) We'll deliver a comprehensive handover
You'll receive everything you need to operate your new AV installation with confidence and ease. You'll receive ongoing training and support from our renowned aftercare programme, and you can arrange remote system monitoring and/or scheduled maintenance visits if you wish. 
Read more about our recent AV project work here. 
Contact us for more information about audio and AV services and solutions in London. 
In London and need AV design, installation or support? Call us now on 0207 700 1380
High-profile audiovisual projects in London:
AV systems for the following sectors: