Crossover have been fantastic at both installing systems at our newest studio and continual AV support services across all our other sites. They are extremely responsive within a timely manner and very knowledgeable. A pleasure to work with.
Portia Graham - Regional Manager - Psycle
Psycle is one of London's most well-established boutique fitness brands, with an ever-expanding portfolio of high-calibre fitness studios operating 4 distinct immersive class-based exercise concepts.
Psycle approached Crossover to deliver the AV systems for their West London studio on Westbourne Grove. The brief was to raise the bar on the AV at their existing studios, whilst retaining the feel of the lighting and sound used at their existing sites.
A custom-made pattern of stunning lighting strips was created for the spin studio at Westbourne Grove, featuring LED pixel tape housed in metal extrusion. A range of different lighting scenes can be triggered by the instructor from a keypad mounted on a swing-arm console next to their bike that also houses the audio controls. Crossover's lighting designer worked carefully with the Psycle team on the colour-schemes, movement and range of effects to enhance the energy and moods of their spin classes.
Psycle's London spin studios feature a dual-sound system design, with distinct sets of loudspeakers dedicated to the music and to the instructor vocal. This concept is designed to ensure the instructors are heard loud and clear over the music. In addition, the instructor can hear themselves with crystal clarity over dedicated monitors either side of the instructor podium. Even when the music is playing at nightclub levels.
Having impressed the Psycle team with our quality of audiovisual support and service response times, Crossover were formally engaged with an AV service and maintenance agreement covering the AV in all Psycle's studios, helping them to maintain a consistently high-calibre experience for their members.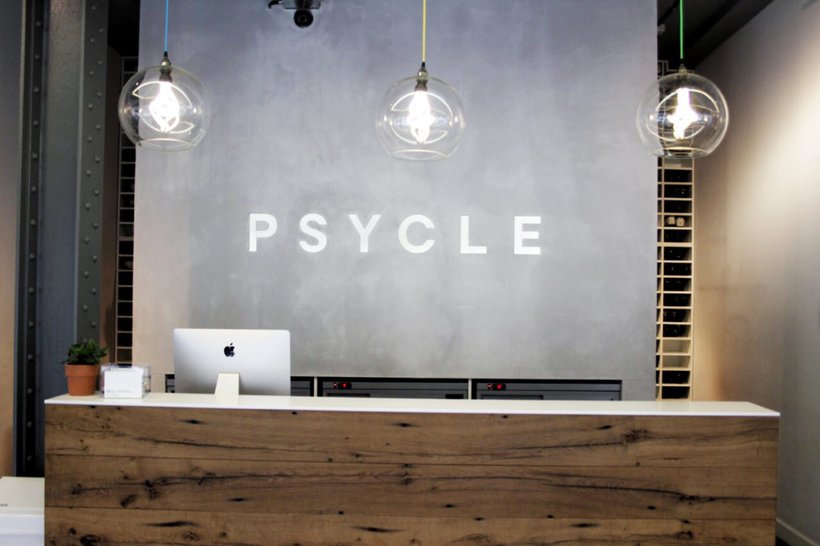 Read more about Crossover's recent project work for spin studios and fitness facilities here.
Contact us for more information about the AV systems and services we can provide for your boutique fitness studio project.
Locations:
Soho, Shoreditch, Clapham, Westbourne Grove
Project:
Audio and lighting systems; AV Service & Maintenance