Cicero's company motto 'Helping you to communicate in a complex world' lends itself well to Crossover's full professional-grade AV fit-out for their modern office space, featuring a bespoke and complete control system with iPad interface. 
Crossover provided full AV fit-outs for a flexible presentation space, used for press releases, meetings and events, and an executive board room, fully equipped for extensive communication and collaborations in a fast-paced and international working environment. 
Sophisticated signal processing ensures signals from the multiple microphones, both wired and wireless, are automatically mixed and sweetened to come across clearly on the sound system and videoconferences. The system intelligently adjusts the microphone levels to focus on the person speaking. 
The AV elements are neatly controlled from touch panels running a custom-branded, intuitive and common-sense control system from Crossover.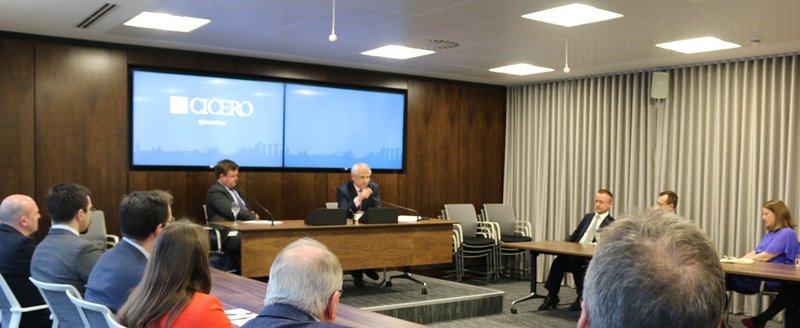 Sector:
Offices and Boardrooms
Location:
Old Bailey, London